NEW ARTICLE IN PROGRESS!   KEEP CHECKING BACK FOR UPDATES!
NOTE!   This article was published back in 2014!    See the new article "SANKOFA 2" targeting to the SANKOFA celebrations conducted on TEXAS' GALVESTON ISLAND.
NOTE!   REQUIRED READING for THEM who FIND this ARTICLE of ENLIGHTENED INTEREST!
"YOUR SLAVE MASTERS!  DID THEY EVER REALLY SET YOU FREE!"
hiddengospel.com/slave-masters
hiddengospel.com/sankofa-2-the-remembrance


Be sure to note with the associate articles "SECRET CITY PROPHECIES", "PROPHETIC PROOF", "EARLY CHURCH ORIGIN" and "GREAT TRIBULATION 70-365AD" here on this website.
IN THE TRUE ANCIENT SPIRIT OF SANKOFA*, A TRUE PROPHET CRIES OUT, "BRING BACK AGAIN to REMEMBRANCE FOR PEACE; JUSTICE' SAKE, what FROM BEGINNING IS FORETOLD OF THE MOST HIGH, MUST END ALL RULING CONFUSIONS, EVERY LIE!"
The very word "SANKOFA" is related of the ASAN language and has its immediate roots in the history and culture of the hebrews.   The tribes of the ASHANTI and they of GHANA speaking the ASAN language, are sons and daughters of ASHAN, thus ASHAN–TI, the ASHANTI.   Their ancient roots are recorded in the times of the inheritance allotment among the many families of the sons of Israel of the hebrew tribe of Simeon!   Ashanti history shows many signs of ancient "hebrewisms".  (Joshua 19:1-7) (Deut.29:29-30:8)  ALL Hebrew SABBATHS and FEASTS are MEMORIALS, times of REMEMBRANCE!   If WE ALL as a PEOPLE were driven by DIRECT INSPIRATION, thus realizing fully our OBLIGATION to LOVE and SEEK ALL that is the WHOLE FULL PURE and PERFECT REMEMBRANCE of ALL that into which as a PEOPLE we must COALESCE, again could we TRULY become again STRONG!  (Isaiah 40:1-<27-41:4, 25:1-3>-10)

In the Spirit of REMEMBRANCE therefore, we should know that ANCIENT ROME MURDERED  MANY MILLIONS OF OUR ANCESTORS in the very first centuries CE so as to SILENCE THE TRUTH FOUND henceforth UPON THESE PAGES!   HEED NOW the SECRET PLAN YAH REVEALS, that FALSE PROPHETS hoped that  no soul would REMEMBER AGAIN!   THIS TRUTH, OUR ANCESTORS wanting their BABIES BACK from the BEAST, pray that we NOW REMEMBER these ancient TRUTHS!    For we must as COVENANT one day NEVER EVER AGAIN FORGET! (Isaiah 59:19-21)  (www.hiddengospel.com/tribulation-70-365AD)
The shores of GALVESTON TEXAS were among the SLAVE PORTS to this part of the Americas.   Also, TEXAS itself was one of the last places in the U.S. that after the CIVIL WAR came to the knowledge that after the CIVIL WAR there was recently organized an annual "SANKOFA CELEBRATION in GALVESTON, TEXAS very near HOUSTON, TEXAS.   This year it was over the weekend of October 16-18, 2014.   Yet how many there were aware of ANCIENT PROPHECY concerning THIS PLACE?  There is much that OUR ANCIENT ANCESTORS KNEW of old that we as a people have NOT REMEMBER that it may be RECLAIMED!  There is GREAT need to read the article on this website, "THE SECRET CITY PROPHECIES" .. and also "EARLY CHURCH ORIGIN and FORGOTTEN MUTUAL EXPECTATION", "GOSPEL of SHILOH", and the shocking story, "TRIBULATION-70-365AD" on this website.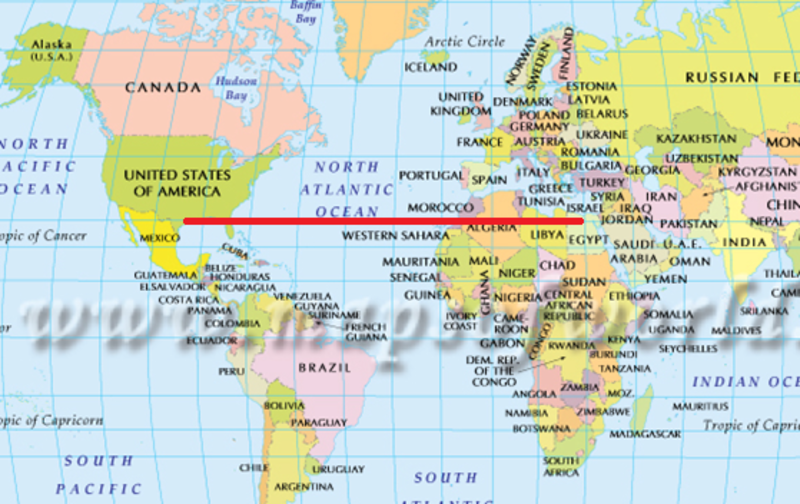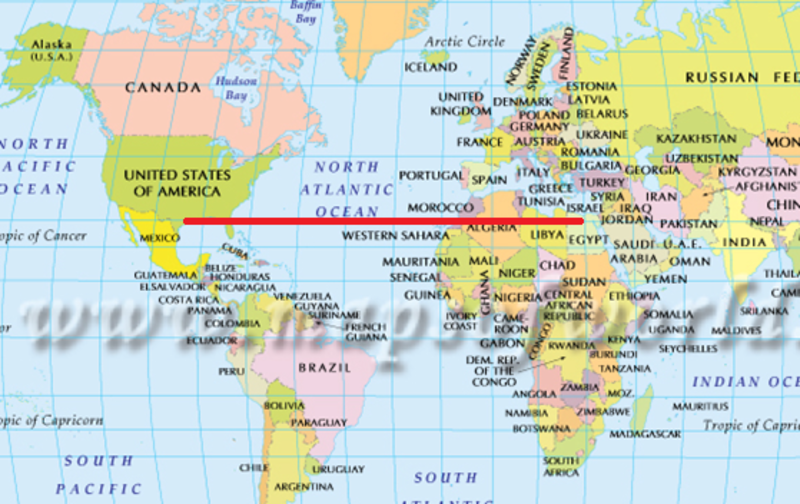 Hos 11:10 They shall walk after the LORD.   He shall ROAR like a LION.  And when He shall ROAR, then His CHILDREN shall come TREMBLING from the WEST.
Isaiah 24:10-<14-16 NASB,   Hosea 11:10-12, Amos  ch.3, Romans 11:25-27 LAMSA, Isaiah 44:20-45:6, 43:8, 59:19-21, .. 66:-<-6-15  Mat.24:27, Deuteronomy 29:29-30:8,         www.hiddengospel.com/secret-city,    www.hiddengospel.com/early-church-origin, hiddengospel.com/gospel-of-shiloh,  hiddengospel.com/thoughts-after-thoughts
Isa 46:8-13 REMEMBER THIS, and show yourselves MEN!   Bring it AGAIN to MIND, ye TRANSGRESSORS!   REMEMBER the FORMER THINGS of OLD!  For I am your GOD!  There is NONE ELSE MIGHTY LIKE ME!  I am YAH, and there is NONE OTHER LIKE ME, who SPEAKS the END from the BEGINNING, and from ANCIENT TIMES the things NOT YET DONE; saying, MY COUNSEL shall STAND, and I WILL DO ALL THAT PLEASES ME!    It is I who calls swift as a bird, one like the SUDDEN RISING OF THE SUN, the MAN who executes MY PLAN from a FAR COUNTRY.   It is Iwho has SPOKEN it.  I will BRING IT TO PASS!   I have PURPOSED it, I will DO it!  HEAR ME, ye HARD HEARTED, FAR from RIGHTEOUSNESS.  I will bring NEAR MY RIGHTEOUS ONE!  HE shall NOT be FAR OFF!  MY SALVATION shall NO MORE TARRY!   I  will set a SAVIOR in ZION for ISRAEL to GLORIFY ME! (Isaiah 40:27-41:4, 44:20-45:6-<45:16-46:13)
Isa 19:18-25  In that day there shall be *FIVE CITIES, a metroplex in Egypt–*west swearing to the LORD, but speaking heathen Canaanitish doctrines .. It shall be called HARIS, the CITY of DESTRUCTION… They will cry to the LORD because of their OPPRESSORS ..  HE shall send them a SAVIOR & JUDGE.  He will DELIVER them. (*Gen.14:1-4, *Hosea 11:10-12) (*

Isa 24:10-16  The CITY of CONFUSION is DESTROYED; …..   DESOLATION is all  that survives to remain of the CITY! … Thus it will be amidst the EARTH among the PEOPLES, like the shaking of an olive tree, As the gleanings when grape harvest is OVER.   They … shout for JOY.  They cry out from the WEST of the MAJESTY of the LORD!   Therefore HONOR the LORD in the EAST, The NAME OF THE MOST HIGH HOLY ONE of ISRAEL in the coasts of the seas.  From the ENDS of the EARTH we hear songs, "GLORY to the RIGHTEOUS ONE," But I say, "It was MYSTERY to me!  .. The treacherous dealt treacherously!     Yea, very treacherously."  www.hiddengospel.com/secret-city
Zep 2:15-3:6  This is the MIGHTY CITY that dwelt securely, that said in heart, I am, and there is none like me!   How is she now become a DESOLATION, a place for BEASTS to lie in!  Everyone who passes by shall be amazed, shall hiss at it and shake his head, saying,  OH, the "FAMOUS CITY" the "SAVED CITY"; the CITY of JONAH!  She obeyed not the voice; she received not DISCIPLINE; she trusted NOT in the LORD; she drew not near to her God.  Her PRINCES were devouring lions; her JUDGES were evening WOLVES:… Her PROPHETS were LAWLESS TREACHEROUS PERSONS; her PRIESTS POLLUTED the CHURCHES.  THEY confuse VIOLENTLY against the LAW.  But the RIGHTEOUS LORD was amidst the CITY; He did NOT DO INIQUITY; every morning He brought JUSTICE to LIGHT, He fell not short; but the LAWLESS knew NO SHAME! So YAH DESTROYED NATIONS to remove the MISERY; …. CITIES are DESOLATE, without man or inhabitants. (Isaiah 48-<49-50>-51) (Revelation 6:12-<7:2>-17)

Isa 25:1-3>-10  O LORD, You are my YAH, MY SAVIOR; I will exalt YOU, and give thanks to YOUR NAME; For You have worked wonders, PLANS formed long ago, with perfect faithfulness.  You made a CITY a heap, A fortified CITY a RUIN; A palace of strangers is a CITY no more, never to be rebuilt.  Thus a PEOPLE made STRONG will glorify YOU!  CITIES of RUTHLESS NATIONS will REVERE YOU. ……  And in establishing THIS KINGDOM, YOU will swallow up the COVER which blinded ALL PEOPLES, the VEIL that stretched over ALL NATIONS!  He will swallow up death for all time.  The Lord YAH will WIPE AWAY ALL TEARS FROM OFF ALL FACES.  He will remove the reproach of HIS PEOPLE from all the earth.  YAH has spoken. And it will be said .., "Behold!  THIS is OUR RIGHTEOUS ONE for whom we have WAITED, that He SAVE US.  THIS is the LORD for whom we have WAITED!   Let us rejoice and be glad in His SALVATION."   SEE REVELATION 6:12-7:17, 16:12-21, ISAIAH ch.24-27, 66:1-<6-15)
Isa 66:6-14  A REPORT of DESTRUCTION from the CITY, a VOICE THUNDERS like LIGHTNING from the TEMPLES, the VOICE of the LORD is rendering RECOMPENSE, REBUKE to HIS ENEMIES!  Before SHE travailed, SHE brought forth; before HER pain came, SHE was delivered of a MAN-CHILD.   Who has heard such a thing?  Who has seen such things?  Shall the EARTH be made to bring forth in ONE DAY?   Shall a NATION be born AT ONCE?  For soon as ZION travailed, SHE BROUGHT FORTH HER CHILDREN!   Shall I bring to the birth, and not cause to bring forth? says the LORD?   Shall I cause to bring forth, and shut the womb? says thy God!   REJOICE ye with JERUSALEM, and be  GLAD with HER, all ye that LOVE HER: REJOICE for JOY with HER, all ye that MOURNED for HER:  That ye may suck, and be satisfied with the  BREASTS of HER CONSOLATIONS; that ye may milk out, and be delighted with the abundance of HER GLORY.   For thus says YAH, BEHOLD, I will extend PEACE to her like a RIVER, and the NATIONS too shall be CONVERTED to give to her DUE HONOR like a FLOWING STREAM.   Then shall ye suck, ye shall be borne upon her sides, and be dandled upon her knees.   As one whom his MOTHER COMFORTS, so will I comfort you; and ye shall be comforted in JERUSALEM.   When ye see this, your heart shall rejoice, your bones shall flourish like an herb: and the hand of YAH shall be known to HIS servants, but HIS indignation shall be against HIS enemies. (Revelation 6:12-<7:2-10>-7:17, 16:12-21) (Joel 2:32)
  TO BE SAVED STRONG AGAIN AS A TRUE PEOPLE, WE MUST HUMBLY SEEK, REMEMBER, AND FIND AGAIN OUR ELDEST HERITAGE WHICH AMID MANY NATIONS, WE HAD FORGOT! (Deuteronomy  29:29-30:8) (John 14:26) (Isaiah 46:8-13, 66:1-<6-15) (Ephesians 2:1-<8-12>-22, 3:14-4:12) (Mal.2:1 <17-3:4>- 9, 3:18-4:6) WE MUST PETITION the MOST HIGH for HIS SPIRIT for the BLESSED HOPE of THIS REMEMBRANCE concerning ALL that YAH has spoken, lest WE remain continually as a PEOPLE FAR from our WAY again unto PEACE.  For after WORLDLY INTERNATIONAL DESIGNS, DIVIDE-CONQUER TACTICS, WE have till NOW, REMAINED BEGUILED, DIVIDED by what MERELY seems APPARENT under MASS CONTRA-DICTIONS, after unaware SHORT-SIGHTED FLESH!   HOW ELSE shall we say we shall awake to THIS MUTUAL REMEMBRANCE that we be DELIVERED from ALL the BLIND who HIDE TRUTH from US?   It is but by what is offered of YAH the MOST HIGH, HIS SPIRIT offered through HOPE and FAITH in the now VERY SOON APPEARING of THE REMEMBERER who indeed by PROMISE, MUST COME.
Rom 11:25-27 I am desirous, my brethren, that you should know this MYSTERY, that you not presume yourselves wise in your own conceits and estimations.   For influenced in diaspora, a forgetfulness of heart to a degree has befallen ISRAEL, until the times of the Gentiles .. shall come to an END. (Luke 21:24) (Isaiah 11-14) And THEN all ISRAEL shall be SAVED; as it is written, A DELIVERER shall awake out of ZION, for we who turn from transgression.  He will remove international UNgodliness from Yacob.  For we as a people must have no other God, nor standard but YAH!  HE is OUR ELOHIYM, our only hope for CONSCIENCE unto true REMEMBRANCE, our EXPECTATION, our COMMON SALVATION in RIGHTEOUS PEACE .. And there is NONE ELSE! (Isaiah 40-46)  And THEN says YAH, we shall have the SAME COVENANT with YAH when HE shows us forgiveness, AT-ONE-MENT beyond ALL our SINful MISallegiances.  (Isaiah 59:8-<19-60:12, ch.56-57-58-62) .. May YAH guide with LOVE the minds and hearts of HIS elect ones!
HEAR & TALK to ED YMIAH   at  WWW.BLOGTALKRADIO.COM/EDY1 on my blog at "HIDDEN GOSPEL REVEALED!"    DISCERN THE MOST PRECIOUS HIDDEN TRUTHS THAT FOR AGES WERE HID FROM US!
AS A PEOPLE HAVE WE FULLY CONSIDERED WHILE SCATTERED AMONG THESE MANY NATIONS, HOW MUCH WE HAVE BEEN MISGUIDED TO FORGET?  TILL WE TOGETHER AS A PEOPLE DO REMEMBER WHAT AFTER SO MANY MISALLEGIANCES WE HAVE FORGOTTEN, ASA PEOPLE WE ARE DIVIDED, NOT YET WHOLE, NOT SAVED TRUE WITH THEM OF OLD!  WOE ON US IF WE THINK ANY PEOPLE PLURALISTICALLY DIVIDED are WORTHILY DELIVERED FROM ALL ILLUSIONS.  FOR IN THE SURE WILL of ONE MOST HIGH SOME AMONG US WILL BE CALLED FAITHFUL, AND A REDEEMING LIGHT TO THE WORLD! (ISAIAH 49:1-6)_
The very word "SANKOFA" is related by scholars as being of the ASAN language.  It has its immediate roots in the history and culture of the hebrews.   The tribes of the ASHANTI and they of GHANA speaking the ASAN language, are sons and daughters of ASHAN, thus ASHAN–TI, the ASHANTI.   Their ancient roots are recorded in the times of the inheritance allotment among the many families of the sons of Israel of the hebrew tribe of Simeon!   Ashanti history shows many signs of ancient "hebrewisms".  (Joshua 19:1-7) (Deuteronomy 29:29-30:8)
IF IWE WERE ALL TO DUTIFULLY SEEK FULL REMEMBRANCE AS TO WHAT IS MOST ANCIENT, BEFORE ALL THE CHAOS AND CONTENTIONS, WE COULD ONLY BE A STRONG PEOPLE IN PEACE!   CONSIDER!   All the many varied imaginations, nations and cultures of man since the Fall have in some way continued to deviate in departure from the full recollection in reverence for what FROM THE BEGINNING was the DIVINE INTENT of OUR CREATOR!   It is time to RECLAIM EVERYTHING, ALL that has been in diaspora taken from us!   THIS IS OUR HERITAGE!    THIS IS WHAT FROM OF OLD IS FOREORDAINED MUST BE!

It was prophesied that in these latter-days, so much we have FORGOTTEN, that it shall again become our fervent ZEAL that we must again at last REMEMBER. (Deuteronomy 29:29-30:8)    Have we thought to consider what LIBERATING TREASURES have been lost from our mind?   While we know only the DECEITS of the NATIONS, have we known how NOT to LIE? (Zephaniah 2:15-3:6>-<13-20)    It should NOT be unto us a MYSTERY that while we remain STAGNANTLY DIVIDED among the NATIONS, we are also in some part BLINDED, DAMNEDLY FAR from the RIGHTEOUSNESS of YAH.   For after the mass of ILLUSIONS which CONFUSE us in this DIASPORA, we are beguiled after the FALSE MATRIXES, the PRETENSES of these SELF-RIGHTEOUS NATIONS!  For rather than know that in our IGNORANCE we are LOST, WE have preferred to seek FALSE COMFORT under FALSE PRIDE, seeking FIRMITY under FALSE RIGHTEOUSNESSES after FALSE ESTIMATIONS.   This we have DONE, and continue to do till the SAVIOR who DOES NOT JUDGE after what HIS EYES SEE comes to OVERCOME ALL this WORLD of LIES, so to REPROVE ALL its LAWLESSLY WICKED INTRUSIONS!    THEN by the POWER of the REMEMBRANCE of ALL THING as HE shall bring, even unto COLLECTIVE REVERENCE for ALL that WE have long FORGOTTEN, WE TOO shall DISCERN to OVERCOME ALL WORLDLY FALSE RIGHTEOUSNESS! (Isaiah 25:1-3>-10)   And in THAT DAY, ALL PRETENSES shall be EXPOSED!   As foretold by the PROPHET DANIEL, the TIMES OF the MANY GENTILE NATIONS, the TIMES of FALSEHOOD, of SINFUL MISallegiances having DOMINION over OUR MINDS, shall come to an END! (Daniel 2:44)   In THAT DAY WHEN SHILOH comes for the REGATHERING of OUR PEOPLE, unto HIM too shall ALL the NATIONS SEEK! (Isaiah 11:1-4>-<10-12>-14:5)  And THEN ALL ISRAEL shall ALL be SAVED!   For in THAT DAY, WE shall ALL have the SAME COVENANT WITH YAH, WISE beyond the FALSE EXPECTATIONS of ALL the NATIONS, that in RETURNING to KNOWLEDGE of the HOLY PROMISE for this EARTH, WE shall THEN be FORGIVEN of ALL our PRESENT diverse SINfully CONFUSED MISallegiances!  (Romans 11:25-27) (Isaiah 57-58-59-60-62)  WE as a PEOPLE must have NO OTHER god, but HIM, even YAH who is  ONE! (Exodus 20:1-11) (Jeremiah 30-31) (James 1-3)
HEAR & TALK to ED YMIAH   at  WWW.BLOGTALKRADIO.COM/EDY1 on my blog at "HIDDEN GOSPEL REVEALED!"    DISCERN THE MOST PRECIOUS HIDDEN TRUTHS THAT FOR AGES WERE HID FROM YOU!
MICAH 6:5-9,  NUMBERS 24:14-<17-19,  ISAIAH 15-16, JEREMIAH chapters 48-51.   WHO is the KING OF THE MEDES who DESTROYS BABYLON once and for ALL!   He is the SHILOH of ISAIAH 40:1-<27-41:4>-<21-42:4>-43:15, Genesis 49:10.   See MATTHEW 12:18!    He is the KING OF THE EAST, the "ROOT and OFFSPRING of DAVID, the TRUE BRIGHT MORNING STAR that YEOSHU said HE IS!    Discern it all in the articles "EARLY CHURCH ORGIN and FORGOTTEN MUTUAL EXPECTATION" and the "GOSPEL OF SHILOH" and "THE ALL IMPORTANT SECRET OF THE MORNING STAR" on my website   www.hiddengospel.com.
There was once a time when ALL our people knew that we should NEVER FORGET the ANCIENT EXPECTATION of our being REGATHERED at the hand of a KING, CHOSEN from BEFORE any WORLDLY NATION came to exist that there for us at last be PEACE!    Shall we rather choose after ambitious MISallegiances choose rather to celebrate our FORGETFULNESS? (Genesis 49:10, Isaiah 40:1-<27-41:4>-<21-42:4>-43:15, 44:20-45:6>-46:13)    There is a PLACE long prophesied of OLD, foretold having in it all manner of demonstrations of ALL the MISimaginations and ILLUSIONS of a WORLD ENTIRE!   It is from THAT PLACE that foreordained from ABOVE, a CHOSEN  KING for PEACE SAKE must come that  the LIES must cease.   He will REBUKE ALL that is NOT of the SPIRIT that is TRUE unto the ONE MOST HIGH from BEGINNING! (Isaiah 24:1-<10-16 NASB>-<25:1-3>-10, 26:7-13 NASB>-<27:9-12, 40:27-41:4)  Yet who is there among us who beyond ALL misoriented PRIDE in what have yet been WORLDLY MISORIENTATIONS, will REMEMBER in DUE TIME?   As sure as the SUNRISES in the EAST, in a new day of GREAT LIGHT, PEACE will come.   Yet WHO are they called to REMEMBER and BELIEVE, will humbly know how to PREPARE wisely?   This call is NOT from MEN, but from ABOVE!
THE SECRET CITY PROPHECIES